In 2019 Cornwall Council declared a Climate Emergency but how does that fit with our visitor economy?
Cornwall has a particular challenge when it comes to environmental sustainability. We all want to protect the coast and countryside but our visitor economy requires that we share it with the wider world. How can we increase our visitors without damaging the environment?
We receive an average of 4 million visitors each summer. The predictions in climate change show that we are likely to get warmer summers. When this happens the UK flocks to the coast. Last year during the brief lockdown lift we had an intense 12-week period where 2 million people came to stay. We witnessed the overflowing bins, car parks and roads.
If Cornwall is to succeed in being Carbon-Neutral by 2030 tourism has to change.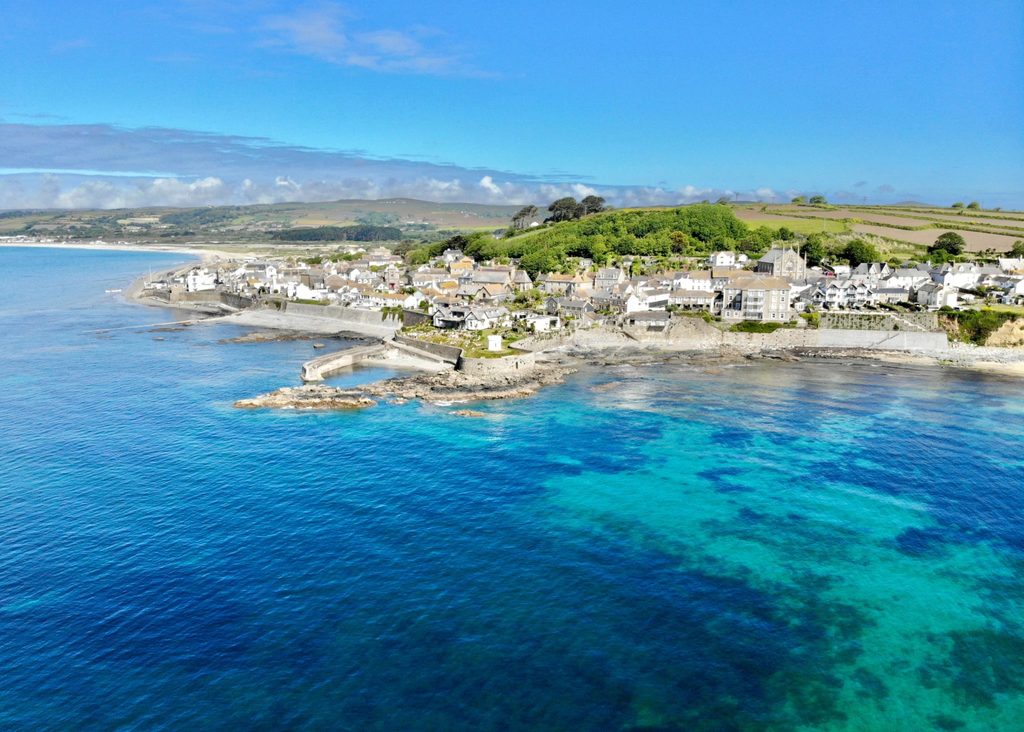 Visitor Economy & Seasonality
The major challenge for a sustainable visitor economy is seasonality. How do we increase visitors but spread them out across the year? This issue is more than just environmental. For many people, their jobs and income become seasonal too. This lack of consistency can make it impossible for young people to do things like purchase a home. There are also mental health challenges that come with spending months at a time with little or no income.
There has to be a focus on creating new market opportunities. For those of us that live in Cornwall year round we know that even in the winter Cornwall is beautiful. Sure the sea is a little bit colder but our cultural sector for example, could be thriving.
We have such a strong cultural offering. There are over 70 museums in Cornwall and over 150 National Trust spots too. How can we support these institutions to offer something all year round?
Seasonal jobs also typically comes with three major problems:
Little to no training or career advancement opportunities
Long hours, high expectations. Social life and recovery disappear
Low pay, low benefits, low security
Those who get trapped in this lifestyle often feel like they are just going round in circles. There isn't a chance to learn new skills inside or outside of the job because there is simply no time. The low security often means homes are difficult to come by. There are lots of examples of people living in vans and tents during the summer because their homes are being sold as holiday homes.
Why do we allow this to be the norm for people that want to work and contribute to our economy?
Cornwall & Waste
During tourist season Cornwall experiences a huge 45% increase in waste. This isn't just bin bags. This is large, difficult to dispose of waste too. Living by a beach it really opens your eyes to the behaviour of visitors. Already this year in Porthtowan we have seen large areas of grass destroyed by BBQs. Neoprene wetsuits, body boards and plastic beach toys left for the locals to deal with.
Cornwall as a whole is actually pretty atrocious when it comes to waste. Significantly below average for recycling at the household level. Also much higher for waste in kg per household per year. So when the visitor economy is booming our bad habits are exacerbated. We need to educate the average citizen and especially those who run guest houses.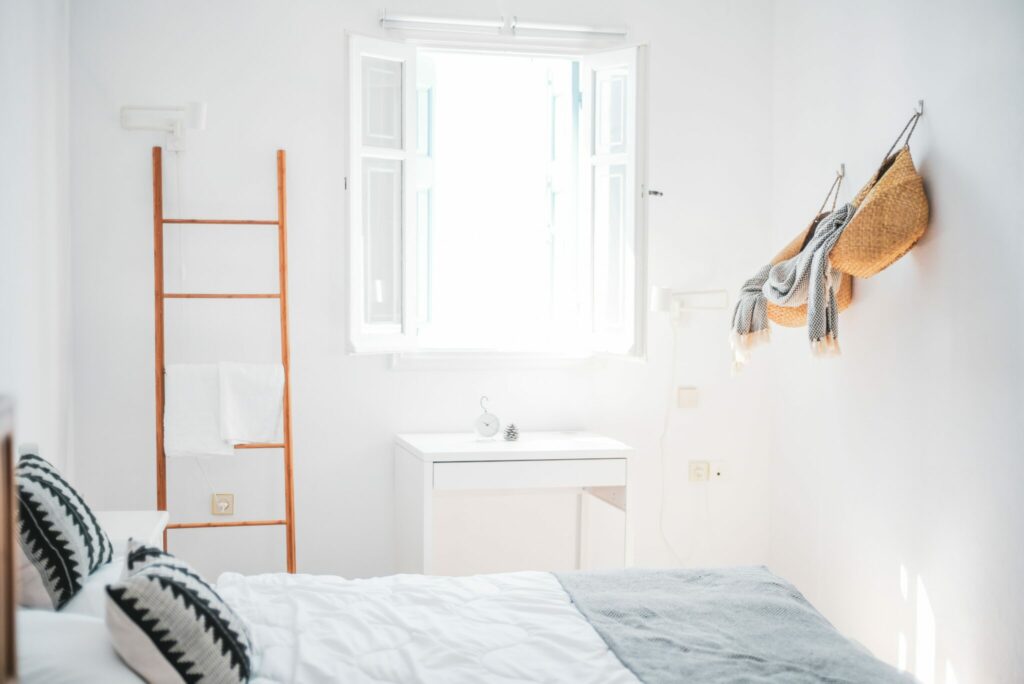 Visitor Economy & Second Homes
In Cornwall, this is a very touchy subject. Over the last couple of decades, there has been a steady increase in people buying homes in Cornwall and only using them as summer houses or holiday lets.
Cornwall has the most empty houses of any local authority area in England. Cornwall tops the list with its 18,621 empty houses, of which 13,642 are second homes mostly used as holiday houses.
A large part of the problem created by this is that a lot of support given to businesses following the pandemic aimed for Cornwall has gone to addresses outside of the Duchy. Businesses are paying their rates to other councils and Cornwall is having to pay for the maintenance of the county that their properties are in.
With remote working becoming the norm there have been instances where properties in cities like Truro are receiving in excess of 160 applications for a rental property. Some of those applications are from people outside of Cornwall who are able to offer 12 months rent in advance. Leaving local people struggling through the economic slowdown due to our visitor economy being effectively shut down without a home.
Recovering From Covid
The visitor economy has been dramatically impacted by Covid. With 1 in 5 jobs coming from the tourist industry in Cornwall many have been furloughed with complete uncertainty about their future. Some early statistics predicted that 40% of businesses in Cornwall might not make it through.
With many jobs on offer during the tourist season being temporary or zero-hours there is a lack of security surrounding Cornwall. Many people struggle when it comes to even renting in Cornwall because they can't get a contract that proves they will earn enough money, despite having the cash in the bank.
Covid has shown us how fragile our society is. That so many people in Cornwall are not financially abundant and stable as we experience boom and bust year and year. Now businesses will do everything possible in this season to get enough cash to be back on track. There is a high chance that environmental standards will come secondary and that good contracts will be become ever rarer in the name of profit.
This has to be the indicator that more needs to be done to protect the most vulnerable and create an economy that Cornwall can create on its own back. Not relying on visitors money.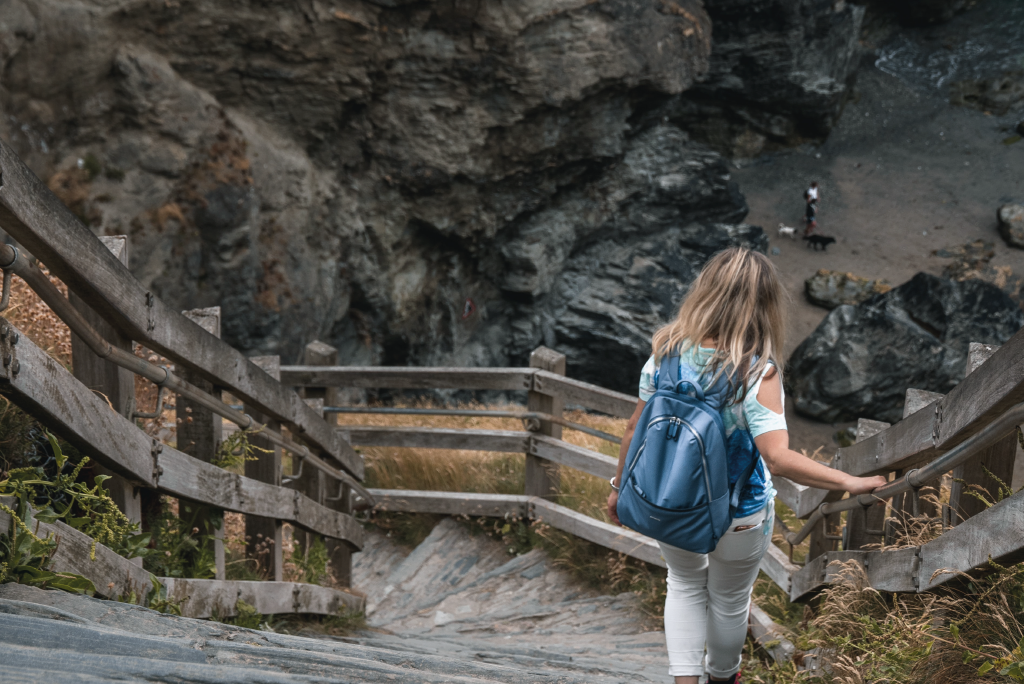 Visitor Economy & The future
Research on transitioning from a visitor economy is almost non-existent. Most likely because something as huge as transforming an economy doesn't happen very often. With all the indicators of what the future looks like though, changes have to be made.
Purposeful Jobs
75% of employees say their job is more fulfilling if they are provided opportunities to make an impact and companies with engaged staff outperform their competitors by 143% on earnings per share.
Layering through sustainability into organisations is a fantastic way to create a sense of purpose. Sustainability also cannot be achieved without having everyone be accountable. Empowering every person at every level of an organisation to be accountable to a sustainability target will create success and a sense of purpose. A double win.
Purposeful jobs also mean permanent contracts, great benefits and above living wage rates of pay. During the last year we have learned to see the human behind the job and allow flexible working, kids and pets on zoom calls and even got a sneak look at what Universal Basic Income could look like. A happier, healthier workforce is a more creative and productive workforce.
Community Connection
We have all learned to rely on other humans to be kind and considerate. That there is a sense of common humanity amongst us all. We need that now to help build back better. We need to find a balance of sharing our beautiful county with others but also find our boundaries of what is ok and what is not ok.
The 18,000+ empty homes need to be filled by local people who are losing out to people coming from much richer areas with the ability to simply offer more money. That's not ok. We need to empower property owners to choose local people that are going to be living in these homes every day, not 2 weeks a year.
Investing in local suppliers means that when visitors do come, their money gets circulated back into Cornwall. Too much money flows through Cornwall and back out. Organisations like the Cornwall Chamber of Commerce and the Local Enterprise Partnership need to work with buyers and sellers in Cornwall to make stronger connections. Find gaps and help innovation thrive.
Creating the Doughnut Economy
Our purpose at Conscious Creatives is to see a world that fits inside of the Doughnut Economy.
In order to achieve that we have some big steps to make. Read the article linked above for more detail, here we will outline what this means for the visitor economy.
Change the Goal – Currently, we measure our countries success on GDP (Gross Domestic Product). So instead of looking at profit and loss as the only metric for the success of local businesses, we also need to look at other factors. In our Impact Report, we highlight the use of the Social Value Calculator to look at the impact on employees.
Tell A New Story – "But we've always done it like this". This sentence is spoken when someone is afraid of change. Unfortunately, as we've seen, change doesn't care about our fear. We need to learn to embrace trying new things and accepting what worked yesterday may not work tomorrow.
Nurture Human Nature – As mentioned above people want to live with purpose. We are all kind of stuck on this merry-go-round of money. We have been forced into scarcity after a decade of austerity. The visitor economy is often driven by a scarcity mindset. Short-term, low pay jobs. We need to find ways to create long-term, purposeful jobs that people want.
Get Savvy with Systems – Organisations that are in charge of strategies across the county have a duty to educate and empower business owners to learn new ways of doing things. Cornwall cannot get to Net-Zero by 2030 if business owners don't even know what that means or how to calculate it for themselves.
Design to Distribute – Trickle Down Economics simply doesn't work. The rich are getting richer, the poorer getting poorer. How do we create a new way of keeping the money circulating in Cornwall? Progressive tax reform is needed. Those with have to be willing to step up and we should find ways of rewarding them for doing so.
Create to Regenerate – Cornwall has some fantastic businesses already creating a circular design. Creating something that already has a plan for how it will be disposed of. We need to link those organisations with the big buyers in Cornwall and ensure that our supply chain becomes sustainable.
We hope that you found this blog informative but not overwhelming. There are changes that need to be made but it is very possible to see a bright future for Cornwall. If you would like to talk to us about sustainability then head to our contact page and pop us a message