7 energy saving ideas for the office
It's time to get serious about cutting our energy consumption. Let's start at the office.
We spend one-third of our lives at work, so while we're eager to cut our energy usage at home, the office is another place to make crucial savings.

With the world facing climate catastrophe, we need to cut our ties with fossil fuels for good. Recently, we wrote about some of our favourite renewable energy companies. Today, we're going to look at how (regardless of provider) we can slash our energy consumption at work.
1. Lighting
Up to 40% of a building's energy usage is down to lighting, and so many of our lights are out of date or inefficient.

Switch to LED bulbs where possible and you could save £100s every year. Traditional bulbs lose up to 90% of their energy through heat, while LEDs stay cool. As well as saving money, your staff will thank you in the summer months!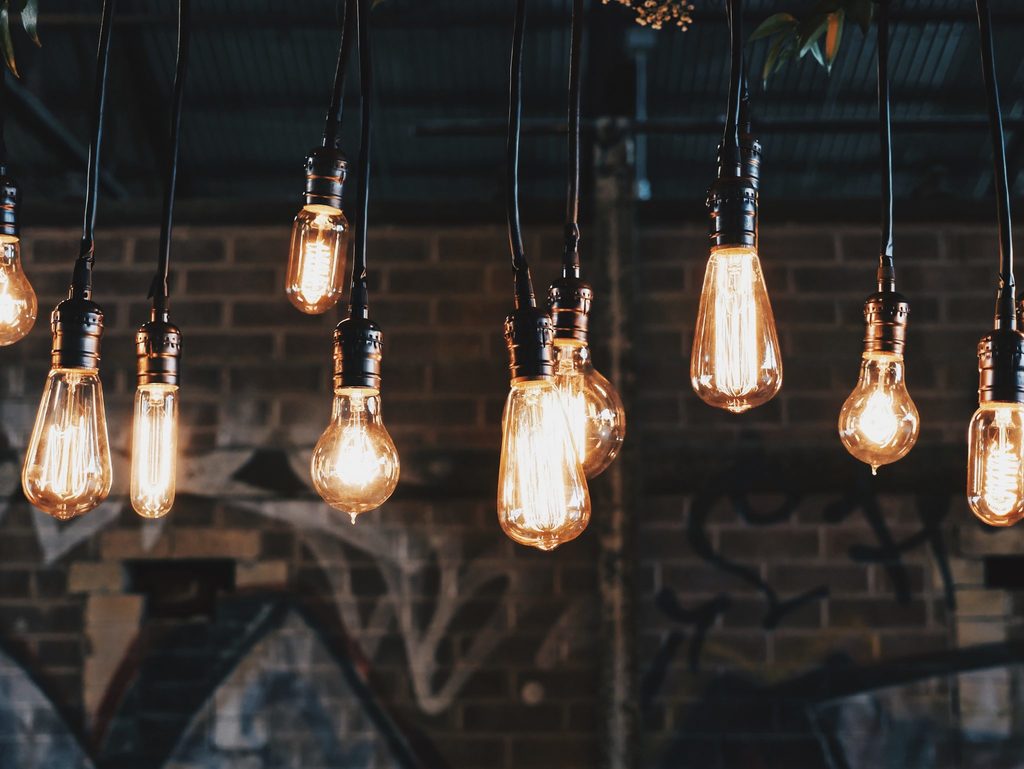 Label your light switches and introduce a 'lights off' policy when a room isn't being used. Where possible, place desks near windows to utilise natural light.
2. Heating and insulation
As we move into the snowy months, thoughts will quickly turn to rising heating bills. Here are a few ways of staying warm at work, without your costs going through the roof.

And as we mentioned the roof, we'll start there. A well-insulated building will keep things cosy in the winter and cool in the summer. Arrange a professional inspection to identify any draughts or sub-standard insulation.

If you're using a thermostat, try reducing the temperature by one degree. Most people won't notice but it'll save you a bundle of energy.

Make sure radiators are well-maintained and warm from top to bottom. If they're not, they might need to be bled.

In offices with radiators on external walls, putting reflective foil behind the unit could save you a surprising amount of energy.
3. Heating water
Most offices run on caffeine. Whether it's tea or coffee, you can be sure there's boiled water involved. And that can be a huge energy sapper.

For every overfilled kettle, pennies and pounds are going up in smoke. But there is a solution.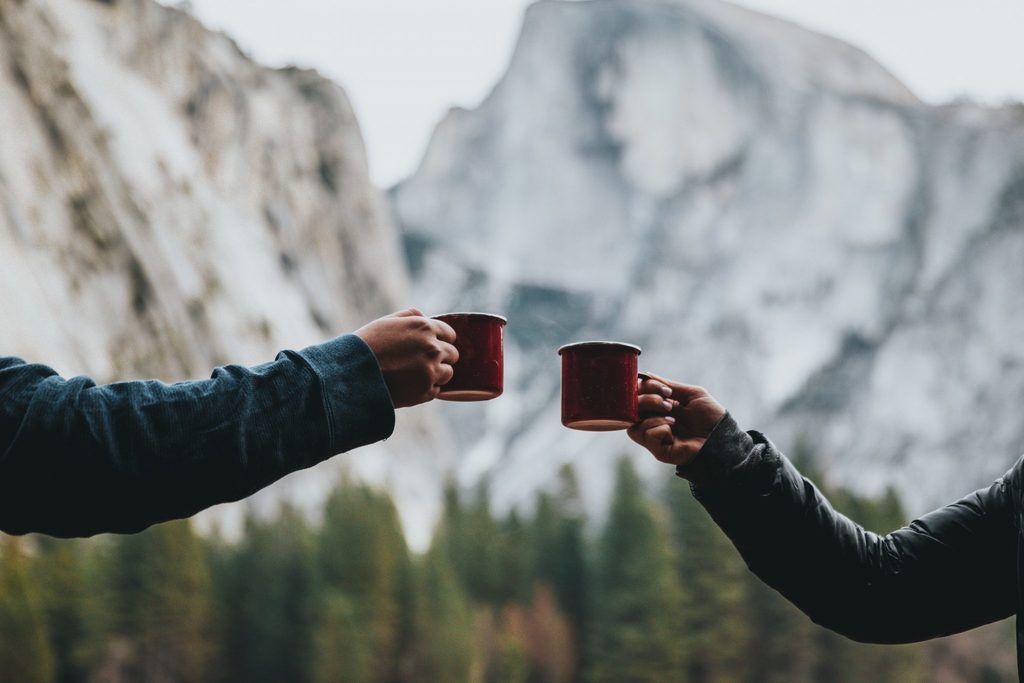 In large offices, where dozens of cups are filled every day, a hot water tank might be the best solution. It's also instantaneous, meaning there are no queues for a morning brew.

In smaller offices, a tank might be overkill. In that case, look at modern energy efficient kettles, and ask around the office when it's time for tea. Boiling the kettle for single cups is far less efficient than making a big round of hot drinks.
4. Equipment upgrades
Old electrical equipment is a prime culprit for energy wastage. Old computers, monitors and printers are likely using far more energy than new devices.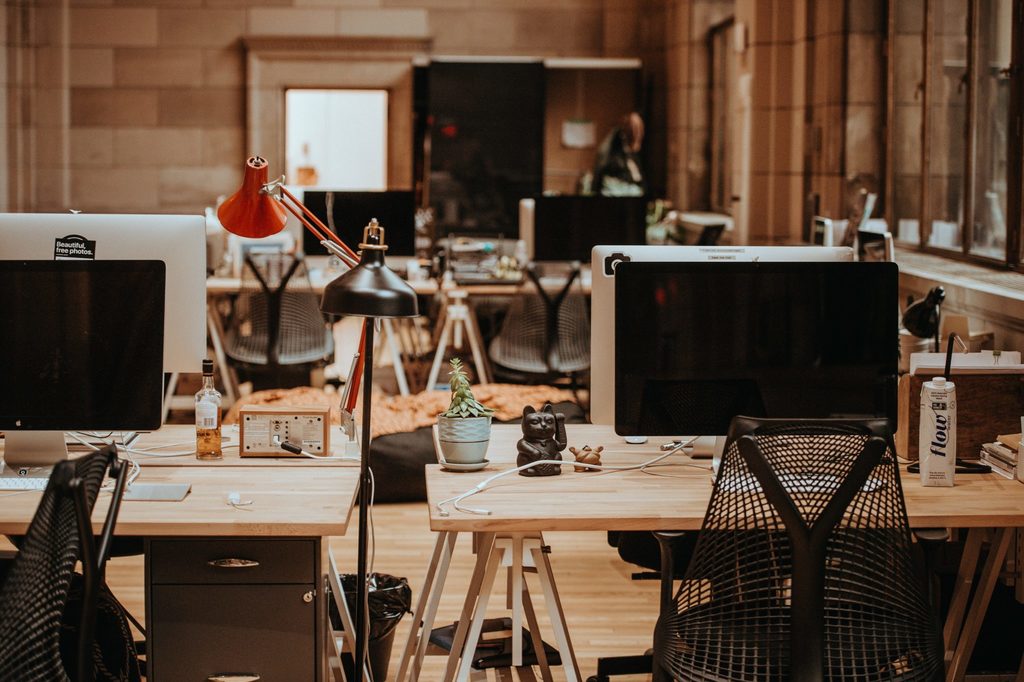 If you can afford the upgrades, consider recycling your old goods and switching to energy efficient models. Computer monitors have come a long way in a short time, so expect to see a noticeable saving there.
5. Standby or switch off?
Modern computers are generally very efficient. So when you put them to sleep, you can be sure that your energy bills aren't taking a hit. But when it's time to go home, it's best to switch off.

When it comes to monitors, get in the habit of switching them off (while leaving the computer running) if you're just nipping away for a few minutes. Alternatively, put the computer to sleep if you're away for a break.

We're big fans of turning things off after a day's work. It can give you a sense of separation between work and home life, which is so important if you want a proper rest.
6. Go paperless
Easier said than done, but so many companies have ditched paper entirely. With email, instant messenger apps and video calling, there's almost no need for printing in the office.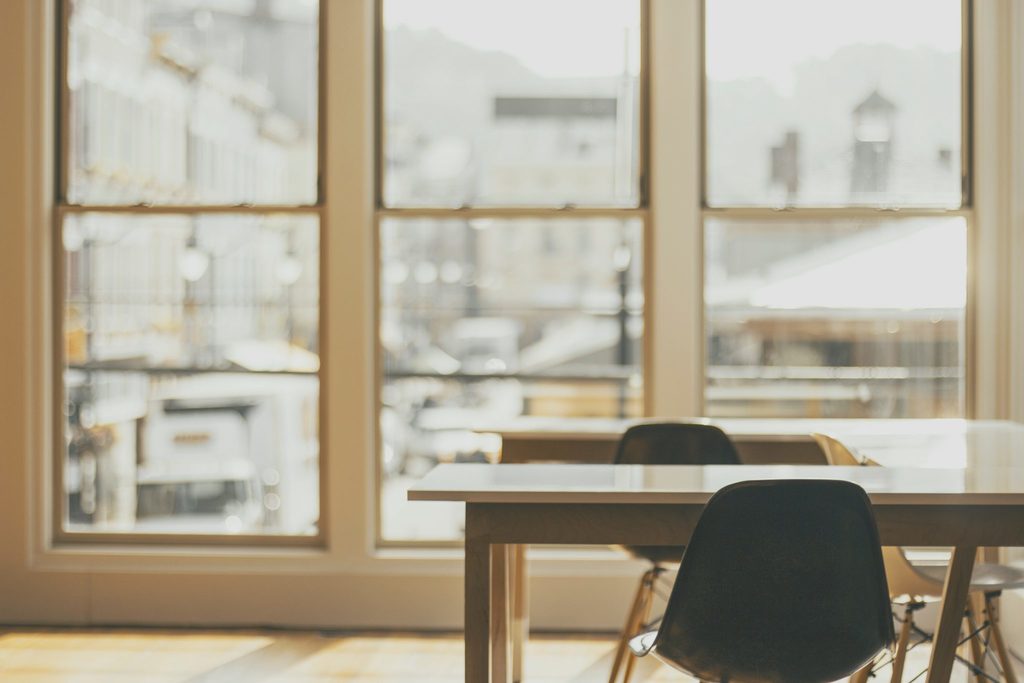 Of course, documents like contracts may still need to be printed. But for non-essential items, keep it digital. You'll save on paper, ink and energy costs.

You'll also be thankful that you don't have to dedicate a whole room to storing useless printouts.
7. Get support from The Carbon Trust
If you're serious about reducing your office's energy usage, you might be able to get help from The Carbon Trust.

Small and medium-sized businesses in England, Wales and Scotland can apply for funded support — including energy assessments, training workshops, and equipment procurement support.

If you've been through our list and want to make some structural changes, they're the ones to help you.
And once you've committed to a more sustainable office, it's time to tell the world. Conscious Creatives are experts at communicating sustainability — from internal reports to global social media campaigns. Get in touch for a free consultation.