Museums have the opportunity to be health and wellbeing centres within their community. In this blog, we explore some of the areas you might want to consider.
We believe that sustainability includes supporting change in society as well as the way we consume our planet's resources. Increasing the health and happiness of everyone in society creates more equality. Equality leads to a fairer democracy. A fairer democracy in turn creates a more equal society. This perpetuates everyone feeling empowered and purposeful.
Museums can look at how they approach health and wellbeing in two ways. The first, looking at their staff and what they offer them. The second, their visitors and how they shape their experiences before, during and after they are on site.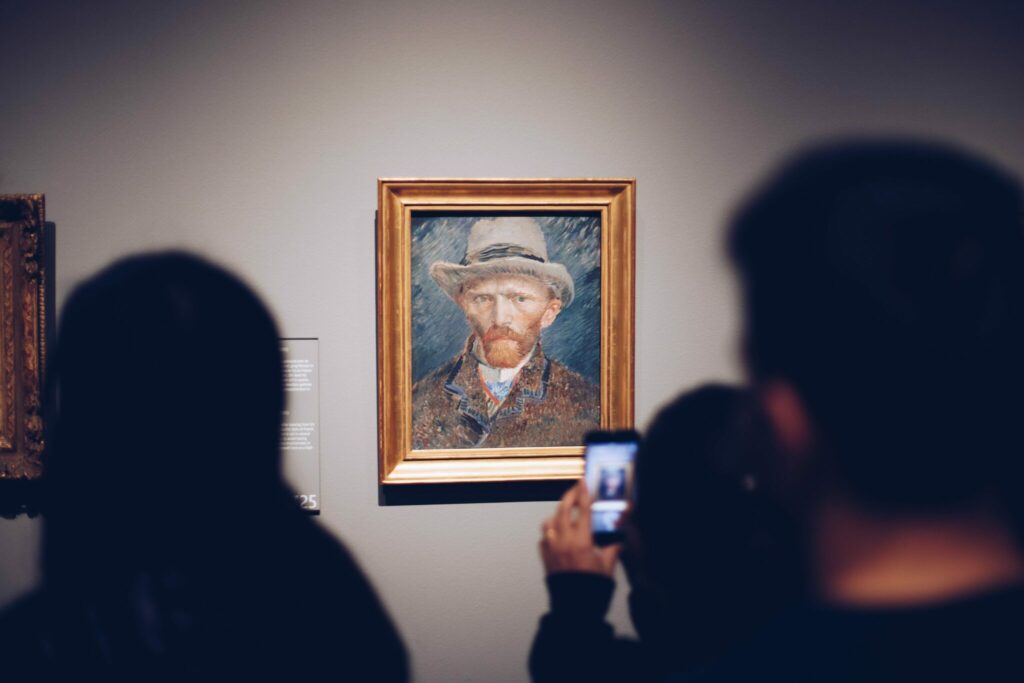 Supporting Health and Wellbeing For Staff
As we have mentioned in our blog on the Visitor Economy, we recognise that secure jobs are absolutely fundamental to happy staff. Some ways we can do this is by paying above the living wage, having clear training and progression opportunities, and investing in external support for mental and physical health.
There are many ways to add in policies and support mechanisms for your staff. Things to avoid are zero hour contracts and restricting support to only full-time members of staff. Treating everyone with the same opportunity to health and wellbeing support is crucial.
If you believe that your organisation is doing great in this area then consider measuring it. We use the HACT Social Value Calculator and an annual staff survey to ask how we've done. Based on their anonymous answers we are able to put a value together for our Social Impact. While the actual number being in sterling doesn't matter, it does matter that we focus on creating as much as we can for our staff.
You can read more about how we measure and the programs we create in our Impact Report.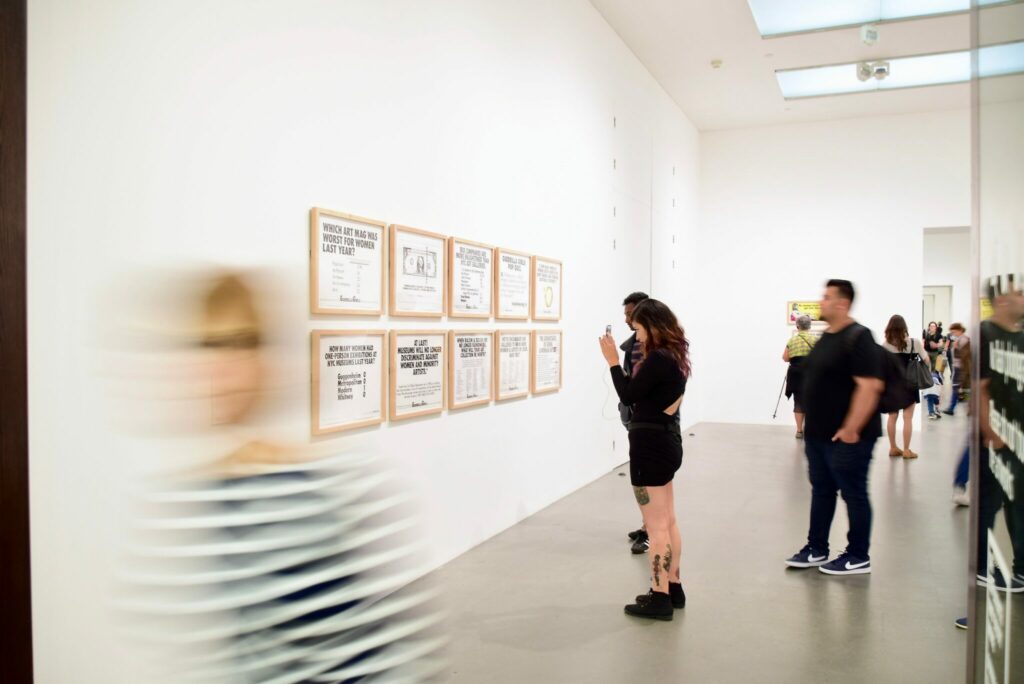 Supporting Health and Wellbeing For Visitors
Creating a sustainable visit to your museum is a much more challenging task.
There are several areas to consider:
Creating an inclusive museum
All museums have learned to adapt through the recent closures. There have been some brilliant examples of innovation. Museums here in Cornwall have looked at augmented and virtual experiences through the wAVE project support by Cornwall Museums Partnership.
We have also seen museums play a key role in lifting up the voices of the marginalised. Acknowledging some of their challenging history and making important changes. Looking to showcase work from a diverse range of artists and creators.
Creating a low-waste museum
Lots of people find happiness and joy by connecting with nature. For those of us lucky enough to live in Cornwall we all have a shared love for the coast and woodlands. In order to share that with your visitors you have the opportunity to consider offering low-waste alternatives.
Have water bottle refill stations
Have a low-waste cafe with distribution plans for food waste
Stop serving tea/coffee in disposable cups (even the compostable ones!)
Have a transport plan to reduce the need for personal transport
Have plenty of electric charging points and incentives for electric vehicles
Eliminate all non-essential single-use plastics
Use a local supply chain and work with them to reduce packaging
Create a community museum
Engaging with your community can create a sense of wellbeing for local residents. Join forces with other local institutions such as schools, community groups and local councils. Create local trails for people to walk and learn more about where they live. Hold exhibitions for local creatives to showcase their work. Engage schools with what is happening at your museum in their classrooms.
Not only will this have the potential to increase visitors but you will also be able to measure the impact on your local residents, similar to the way you might measure your staff. This can be a fantastic way to show just how valuable your work is. It is also great for funding applications. For you to show that through an exhibition or perhaps a whole year's worth of exhibitions that you added £100,000 or more in social value to your local community would be very persuasive.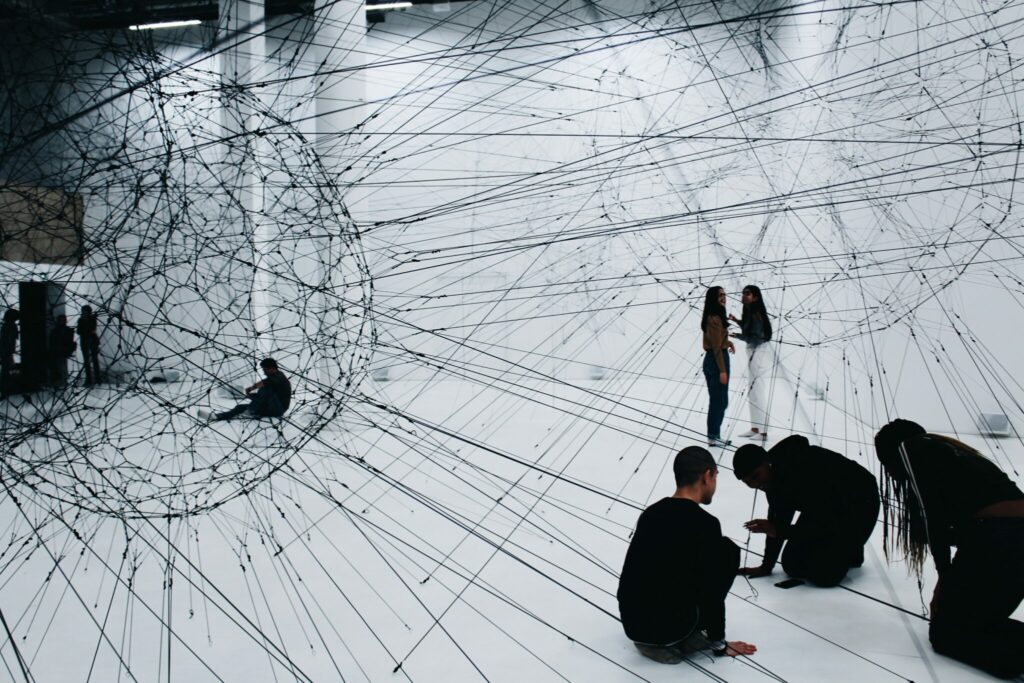 Taking Your Support Global
The final benefit of having a focus on health and wellbeing is that you can then align with the Global Goals.
Global Goal Number 3 is 'Good Health and Wellbeing'. The United Nations created 17 goals following the work done at the Paris Agreement in 2015. 196 world leaders agreed on what will make a better future for us all. Therefore, by supporting this goal you are supporting a better future for all.
You can use the Global Goals Action Manager to report on your progress on this goal within your annual sustainability report. After that, you will be creating a more engaging and comprehensive report.