Sustainability is at the top of mind for Museum Directors. In this blog, we help you get to grips with the task at hand with our 3 top tips.
'What we do for the next ten years will determine the future of humanity for the next 10,000 years'

Professor Sir David King
Museum Directors in 2021 know that they are faced with a new challenge. Long preservers of history are being asked to preserve the planet and society too.
Being a sustainable museum is about bringing sustainability into every area. It is not simply about being environmentally friendly — it is about positively affecting both people and the planet from the roots of the organisation.
In this blog we will walk you through the key areas of sustainability that we believe are imperative to a sustainability strategy that will create impact.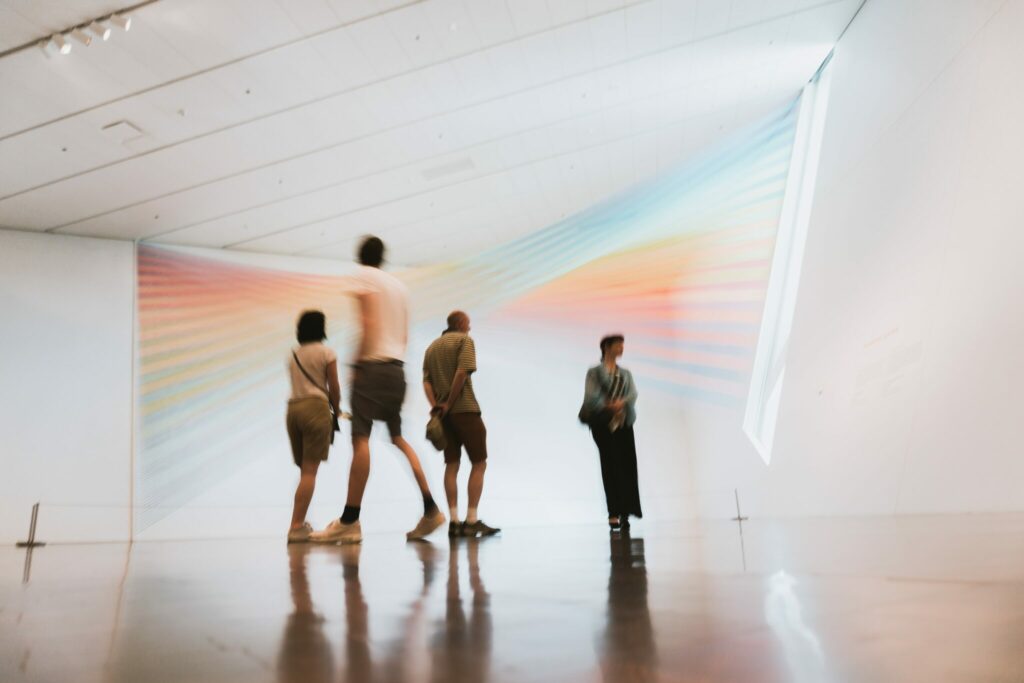 Get your Museum to Net Zero
In 2019 our local authority declared a Climate Emergency and put Cornwall on a route to achieve Net Zero by 2030. Lots of other organisations and authorities have followed suit. The UK National Government have just written into law that all organisations must eliminate at least 80% by 2030 and achieve Net Zero by 2050. Changes are required now.
So what does this mean for museums?
Net Zero is reducing your carbon footprint down to as low as you possibly can and offsetting any tiny parts of your impact that you cannot get rid of any other way. We figure out your footprint by analysing your emissions. Things like your energy use, your transportation and looking at your supply chain and how you interact with customers.
As you can tell your carbon impact affects every area of the museum. Are you on a renewable energy tariff? Are your company vehicles electric? How do your staff get to work? How do your customers visit you and what are their behaviours on site?
What you will need to look at is getting an Environmental Management System (EMS). This can be anything from a spreadsheet to sector specific system to an international standard like ISO14001. This will help you be organised and break down the impact into smaller, more manageable chunks.
Measure the Social Impact of your Museum
In 2020 we worked with Cornwall Museum Partnership (more details towards the end of this blog). One of the best parts of working in this sector is that by default Museum Directors are open to a discussion around social value.
In fact, it is in built into the purpose of museums. We believe that organisations must be held accountable to how they treat their workforce. It is the responsibility of the Museum Director to investigate policies and practices that improve the well-being of their team at all levels.
How do you measure that? We use the HACT Social Value Calculator.
This has been the most discussed part of our 2020 Impact Report. Putting a monetary value on the extra support for staff doesn't mean you can include the figure as part of their compensation but it does give you a baseline to measure, monitor and improve.
For museums there is also a responsibility to acknowledge their own role in social inequalities. As curators or often globally sourced pieces of art there is an inherent responsibility to educate visitors and empower the communities that have shared their history with you. The global west definitely has some reflection to do on how it has contributed to inequality through making money by selling the opportunity to view other countries history.
The good news for Museum Directors though is that your museum is also the best place to set the record straight. By choosing which voices to raise and support you can greatly amplify the work of important organisations. Here in Cornwall, we see the cultural sector engaging with organisations like Black Voices Cornwall and Queer Kernow, which is so important. What voices can you raise around you?
The other significant element of getting to grips with Social Value is that it can be added to any of your funding applications. If you can build in processes for measuring the value created for your visitors and then predict how a new project might increase that, we believe that funding organisations would be very intrigued and possibly more likely to award the grant.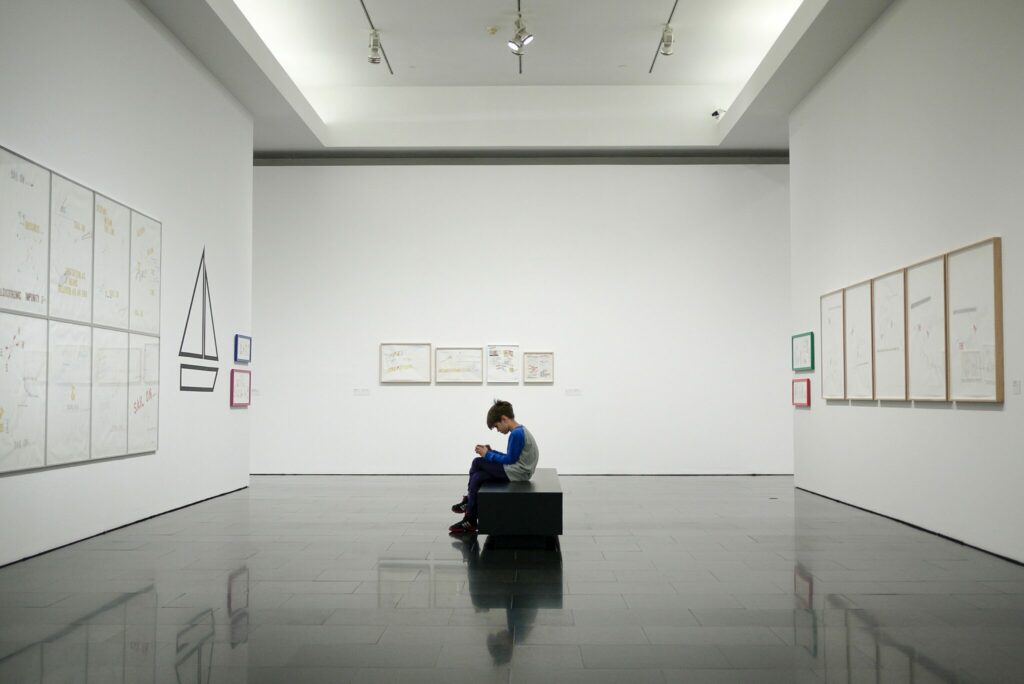 Align to the Global Goals
The United Nations Global Goals are 17 big goals that when achieved will mean a world in more balance.
It doesn't matter how big or small your museum there are tools in place that make it easy. You can choose to measure your impact across all 17 or even just 1 or 2 that matter most. As a Museum Director you can speak with your stakeholders and see what they care about. Align that with your impacts and see where they overlap.
For example, Global Goal 4: Quality Education can mean increasing access to education across the globe. However, it can also mean ensuring that your museum has a focus on education. That could be educating visitors on sustainability as a whole or always being honest about the roots of your exhibitions.
Another example might be Global Goal 8: Decent Work and Economics. As a Museum Director, we encourage you to offer a high-quality job. The visitor economy often leads to poor job quality. You must commit to paying a Foundation Living Wage and offering permanent contracts. This will also increase your Social Impact bringing your whole strategy together.
A final example is Global Goal 10: Reduce Inequalities. A huge opportunity for Museum Directors. How has your museum contributed to global inequality? What can you do to speak up about it and acknowledge how you want to move forward? What about your workforce and trustees? Are you seeing a diverse set of opinions being shared in your meetings?
Completing the strategy
Our vision for SMEs in the Cultural and Creative sectors is that they are leading the way with sustainable development. For instance, you can lead businesses and other sectors by showing them what is possible.
To do this we need everyone to understand and prioritise measuring their impacts on planet and people. After that, it's about producing a vision and sharing that with your stakeholders. Creating a way for you to be accountable.
When CMP completed their sustainability strategy with us they implemented it directly into their business plan. Now they have a set of clear targets that are reflected upon at each board meeting. Therefore, they are now embedded as strategic priorities. You can do the same. Create clear targets and share them with your team. Above all, ensure that everyone knows how they can support you to achieve the goals.
A Fantastic Example: Cornwall Museums Partnership
The Cornwall Museums Partnership's purpose is to create positive social change with museums.
Having already done some work on their values, and having had some discussions with the team about the kinds of positive change they wanted to create in the world, they knew that they wanted to go further.
Their mission was to put both people and the planet at the forefront of their vision, wanting to grow awareness within the team and network about the climate emergency. We met at an event on the Global Goals. After we spoke there was a clear alignment in our approach to sustainability and they felt a connection between our framework and values with their own.
They decided to work with us believing us to have partnership potential as our values were aligned with one another. They didn't want Climate Action to simply be a peripheral aspect of their work. Rather, they wished to find a way of centring both people and the planet within the next revision of their business plan.
Working with us allowed them to do this in a way that truly created an impact. Instead of just creating an environmental plan, our partnership helped them to make sure that their work with people and the planet could be related to everything they do in the charity.
If you are a Museum Director and would like to talk about sustainability then head to our contact page or email me [email protected]