When zero-waste efforts get extended into the office, there are many benefits—and we aren't just talking about environmental conservation. Zero-waste businesses have a better brand image, engaged employees, and are often able to lower their costs while simultaneously raising their prices.
This is a guest post by Shannon @ Zero-Waste.com
Shannon Bergstrom is a LEED Green Associate, TRUE waste advisor. She currently works at RTS, a tech-driven waste and recycling management company, as a sustainability operations manager. Shannon consults with clients across industries on sustainable waste practices and writes for Zero Waste.
When zero waste efforts get extended into the office, there are many benefits—and we aren't just talking about environmental conservation. Zero-waste businesses have a better brand image, engaged employees, and are often able to lower their costs while simultaneously raising their prices.
If you are looking to create an environmentally friendly workplace or are enticed by the benefits that this eco-movements hold, you can start transitioning to a zero-waste office today using these 10 steps.
Identify Problem Areas
Conduct an office waste audit to detect problem areas. This method consists of looking through waste bins and identifying patterns and habits. For example, you may find the garbage bin in the breakroom is overflowing with coffee pods and other single-use plastics, smaller garbage bins have recycling and compost also thrown in them, or a surplus of paper is in the recycling bins. .
Brainstorm Solutions
Once you know what your waste downfalls are, brainstorm and research solutions to amend them. You will find actionable solutions in some of the following steps. However, if you are still stuck on where to start, a zero-waste advisor can help. These advisors can help analyze your waste, implement programs that align with your goals, as well as monitor and measure your progress.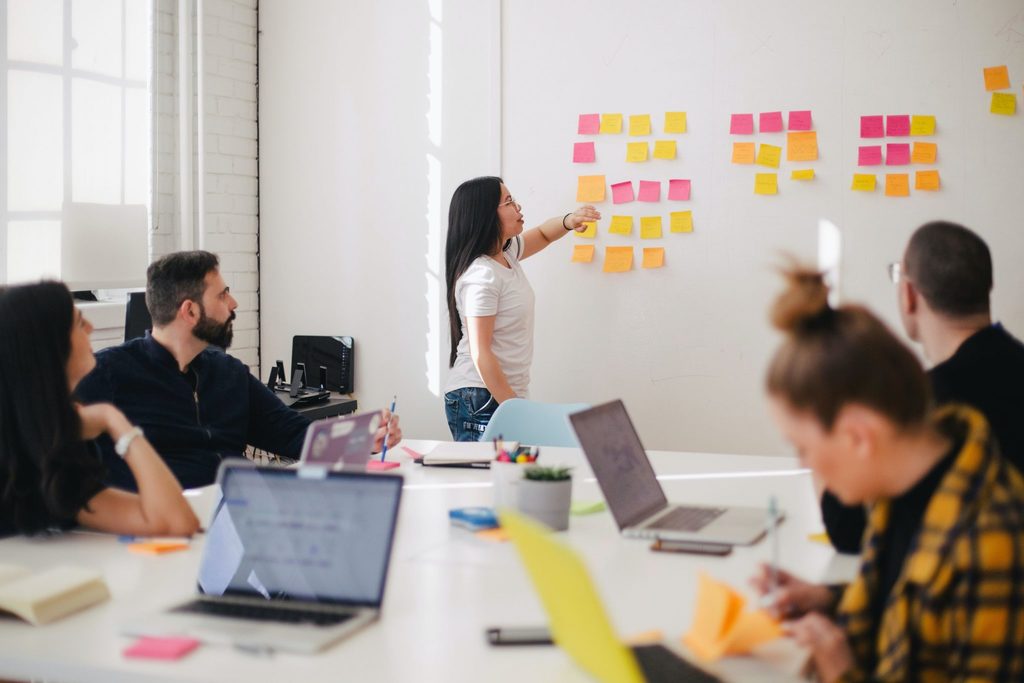 Use What You Have
If you've just put in an order for a bunch of company pens, don't toss them for the sake of zero waste. Instead, you should use any supplies you have on hand in their entirety before investing in more sustainable solutions. These items will inevitably end up in a landfill either way, so by using them you are extending their lifespan and prolonging making another purchase.
Have office supplies or equipment you will never use? Donate them to schools or other organizations that accept office supplies.
Get Your Employees Invested
Try to get your employees on the same page as you when it comes to zero waste. You can do this through sustainability workshops or by volunteering as a team for an organization that supports the environment, such as a beach cleanup. Additionally, you can also try running a challenge, like a zero-waste lunch week.
Challenging employees to pack zero waste lunches for a week can give them a better understanding of zero waste, bond you as a team, and fight food waste in the office. To sweeten the pot, you may want to consider entering every participating employee into a draw for a prize basket with sustainable lunch swaps. This prize may include a reusable water bottle, steel straws, a canvas lunch bag, etc.
Tend to Waste
Opt for one garbage disposal site, instead of using individual bins at desks. You will want to ensure this area has clearly labeled bins for garbage, recycling, and compost. Visual signs that show acceptable items for each bin can also be helpful. Why does this work? Generally, smaller wastebaskets at desks get filled with a mix of recycling, garbage, and compost. As a bonus, the quick walk to the bin gives employees a short break and quick stretch, which studies have shown can boost productivity.
Go Waste Free with Coffee
Swap out the coffee pods in the breakroom for a single-serve machine that uses a reusable filter. You may also want to purchase coffee add-ins like sugar and powdered creamer in bulk, replace single-use cups with mugs (or get everyone to bring their own), and use spoons for stir sticks.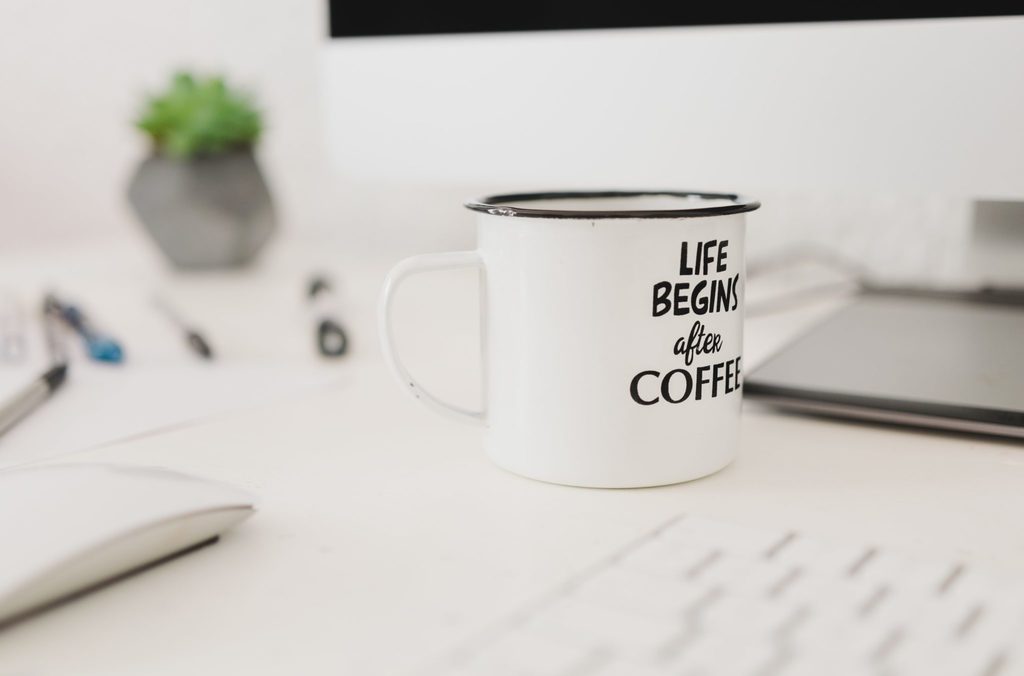 Rethink Paper
Paper is a significant source of waste in most offices. While it is recyclable, the most sustainable approach is to reduce or eliminate paper use. You can do this by:
Converting: Do away with filing cabinets and switch to a cloud-based filing system. Not only can this method drastically cut down on printing, but it can also improve productivity since it makes files easily searchable and accessible.
Emailing: Send employee memos by email and consider swapping to email invoices as well.
Reducing: Encourage employees to print double-sided. To further reduce ink and paper usage, use fonts that require less ink like Courier, decreasing margins, and printing in draft mode.
Rethinking: Use recycled paper. One ton of recycled paper saves approximately 17 trees.
Revamp Meetings
Skipping the waste in a meeting doesn't have to be complicated. For a zero-waste meeting consider:
Presentations: Email any material before the meeting to avoid printouts. You can also use a projector.
Drinks: Go with glasses for water and mugs for coffee to do away with single-use cups. Need a snack? Try fresh produce from the farmer's market or grab some baked goods at a local bakery by bringing your own containers.
Documents: Get any documents signed electronically, as opposed to printing them out.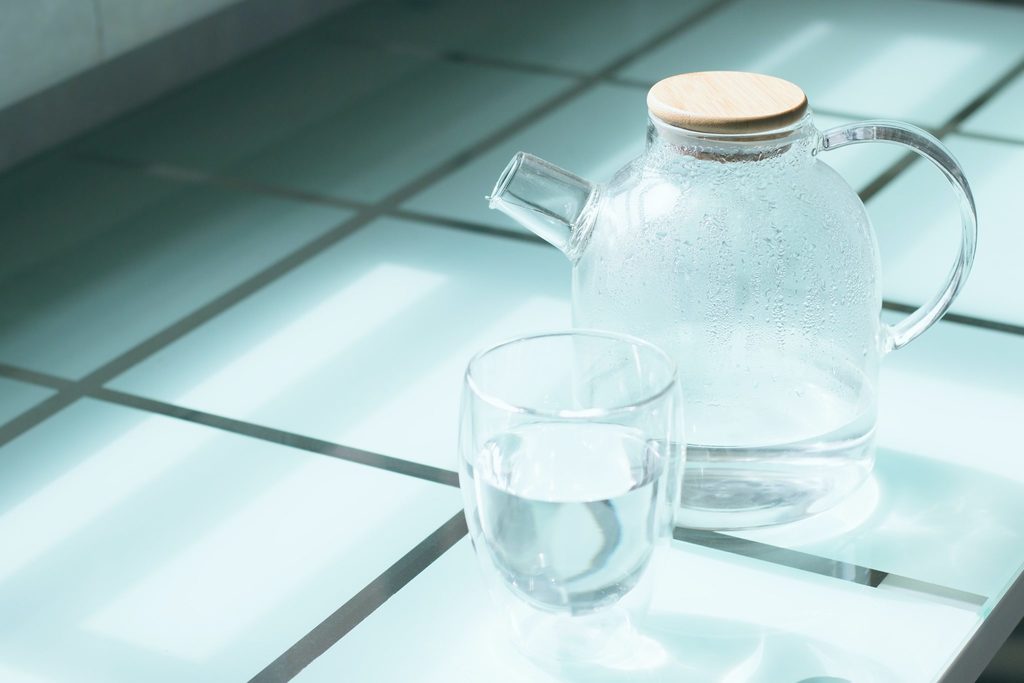 Make It Easy
Certain swaps can be challenging when the right supports aren't in place, so make sure you are making it as easy as possible for everyone to make zero waste choices. For example, adding a water filtration system to the breakroom will encourage people to ditch plastic water bottles and a dishwasher can make washing cutlery, mugs, and other dishware a breeze—and it uses less water than handwashing.
Take It Slow
There is no need to change everything at once. Tackling too much is a great way to overwhelm yourself, as well as employees. Slow and steady is a more sustainable approach that gives everyone time to adjust and allows you to focus on a handful of issues at a time.
And finally, remember that there is no such things as a perfect zero-waste office. While the ultimate goal of this eco-movement is to eliminate all waste from landfills, incinerators, and the ocean, focus on reducing as much as possible and don't fret if your office still generates some waste.
Zero waste isn't a short-term goal—it's an ever-changing journey that will help lead us toward a more sustainable future.