19 tips for reducing your transport emissions
Want to reduce your transport emissions at work? Here are 19 tried and trusted tips.
In the past, I used to drive a lot. And I would bemoan the state of the roads — why is there so much traffic? Why can't our transport experts sort this out?

It took this simple statement to change my perspective:

You're not stuck in traffic. You are traffic.

Yes, sometimes driving a car is unavoidable. But it's also a massive reason that we're looking at catastrophic climate breakdown. If we're going to avoid the worst of it, we need to change our daily behaviour.
We've compiled a bunch of tips for you — whether you're in the office or relaxing at the weekend — to reduce your transport emissions.
How to reduce your transport emissions at work
1. Use public transport — Sometimes the obvious answers are the best ones. Commit to using trains and buses where you can.

2. Get off and walk — If you live far away from the office, consider using public transport part of the way and then walking the final stretch. Get off one stop early on the bus and give your legs a stretch before you start your workday.

3. Park and ride — Driving in busy towns and cities, constantly stopping and starting, generates a lot of harmful emissions. If a park and ride scheme exists, make the most of it.

4. Car share schemes — Organise a car share system at work for employees who live close to one another. The ability to reduce transport emissions here is huge. One carful of people beats five cars, each with one person in them. Every time.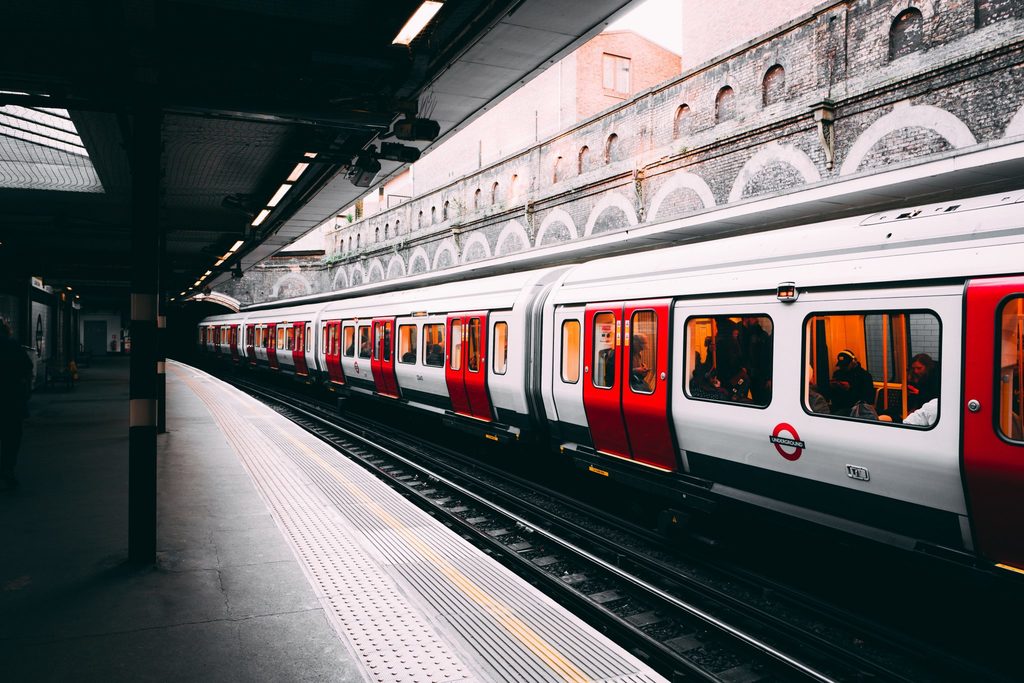 5. Cycle to work — Active, sustainable transport provides so many benefits. Not everyone can (or is willing to) cycle, but it should be an option for those who wish to. A tax-free bike is a great incentive for those who are keen.

6. Limit your flights — Another obvious one, but it's worth repeating. Flying from London to New York generates around 1.8 tonnes of carbon dioxide. That's more than if you travelled on a public bus for 10,000 miles — 3x the distance from London to New York.

7. Offset your flights — If you can't reduce your transport emissions, then offset them. Many airlines offer this as an added extra when booking a flight, or you can do it yourself with a third party.

8. Use video chats — Rather than hopping on a plane for every international meeting, consider investing in quality video conferencing gear. Otherwise, if you're constantly dropping calls and getting fuzzy pictures, you're more likely to choose the unsustainable option.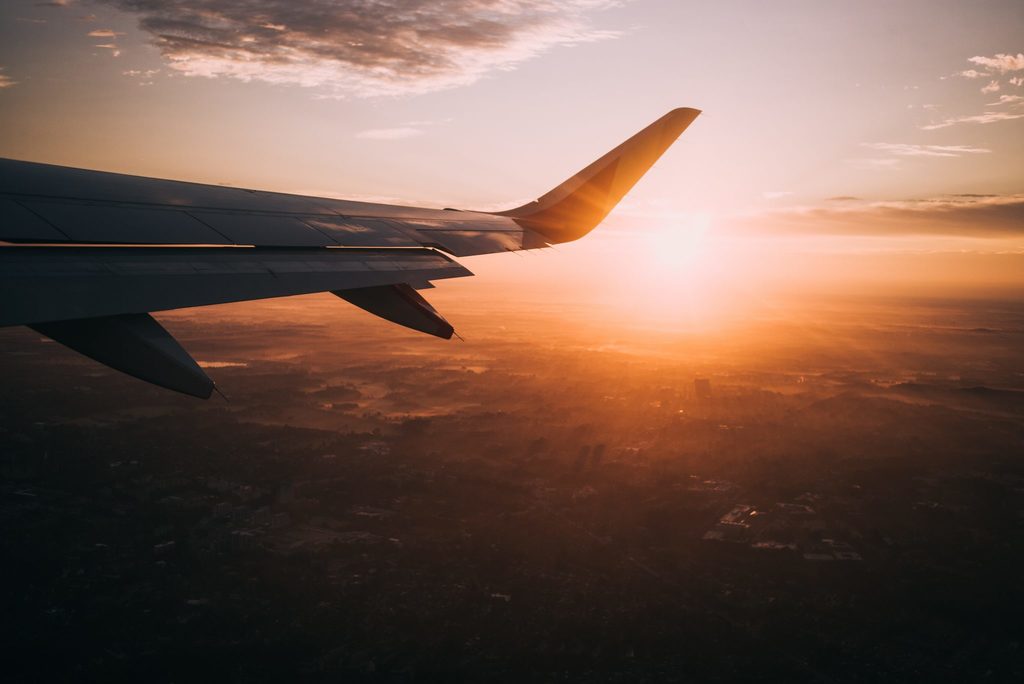 9. Invest in electric — Companies with their own vehicles can look to modernise their fleet by upgrading to electric models. There are more charging stations than ever before, and a huge range of vehicles to choose from. (We'd love a Tesla, but that's just personal preference…)

10. Encourage active transport — Walking or cycling to work can be a sweaty endeavour. Provide showers, changing rooms and bike storage for those who choose an active option.

11. Interest-free loans for public transport tickets — Annual rail tickets can be off-puttingly expensive. Offer interest-free loans for your employees to buy their season tickets, so they're not putting down a huge lump of cash at the start of the year.

12. Track your travel expenses — If you track what you use, you can see where to make improvements. Keep a record of company travel expenses to identify where you can reduce your transport emissions — and save some cash.

13. Plan ahead — Poorly planned decisions are rarely the most sustainable ones. Plan business travel in advance to get cheaper train tickets and avoid last minute taxi rides.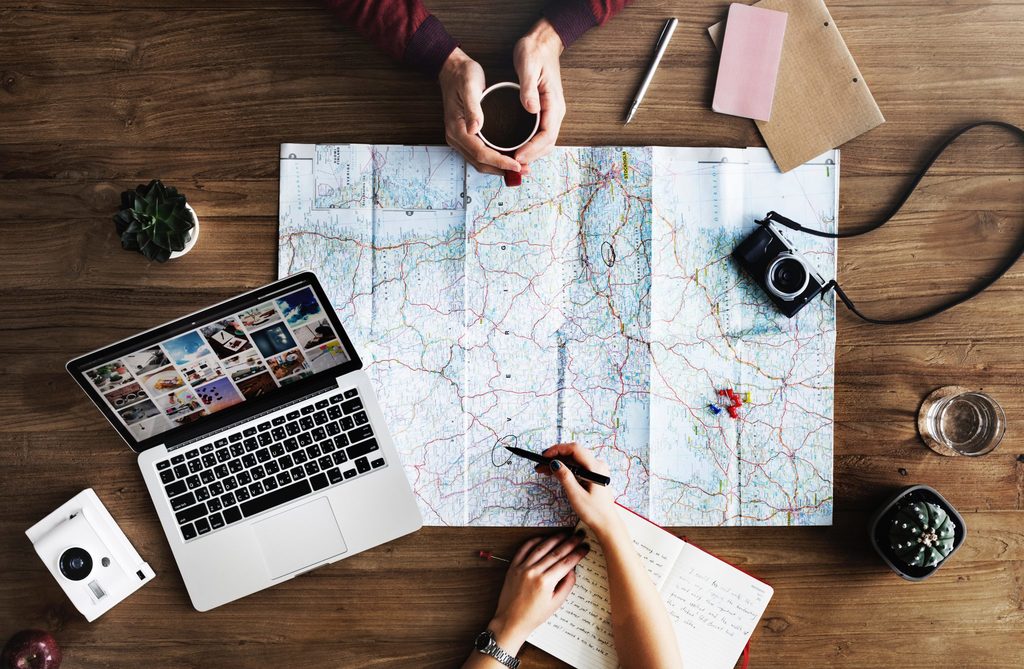 14. Cycle maintenance sessions — Consider providing free maintenance to your employees who cycle. Hire a bike mechanic for a few hours and get your workers' bikes back up to a safe standard.

15. Travel as a company — Arranging an away day for team building? Consider hiring a minibus or coach so you can all travel together. One larger vehicle is always better than dozens of single occupant cars.
16. Keep it at 50mph — When travelling long distances, keep your speed as steady as you can. For most vehicles, the 'sweet spot' is between 40-60mph (but obviously don't go breaking any speed limits!).
17. Keep food miles down — Beyond personal travel, your lunch is a great place to make transport emission savings. Buy local, seasonal produce where possible and encourage employees to use nearby independents rather than supermarkets.
18. Check your tyre pressure — If you do use a car, make it as efficient as possible. Incorrect tyre pressure can reduce efficiency and jeopardise the lifespan of your tyres, so check them regularly. A home tyre pressure gauge could save you money – and carbon – in the long run.
19. Support sustainable transport campaigns — Getting involved with charities and non-profits can support long-term change. Better Transport are always active in promoting sustainable alternatives, while local groups such as London Cycling Campaign take vital action towards greener transport.

What next for your company?
Reducing your transport emissions is a great first step. But there are a whole host of other things you can do to be more sustainable.

We've written a lot about how a company can do its bit to help the environment. Here are some of our favourite resources:

And if you still need a hand, we're all ears. We've got years of experience in helping companies be more sustainable — and then telling their story through sustainable marketing.
Companies with principles will change the world, and we want to help. Get in touch for a chat today.